Support for Windows 7 is Ending Soon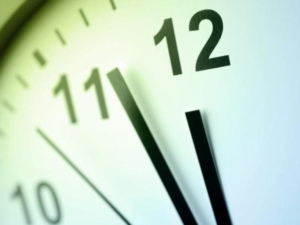 Like many Windows Operating Systems before it, Windows 7 is reaching the end of its life.  After January 14, 2020 Microsoft will no longer be providing extended support for one of the best Operating Systems it has ever produced.  
Windows 7 started its life on July 22, 2009. After Windows Vista and the frustrations users and IT administrators had with that OS., Windows 7 was like a breath of fresh air.  It seemed like Microsoft listened to its users and produced a stable, user friendly software that exceeded expectations. Windows 7 has been so popular throughout its 10 years of life that around 40% of Windows users still use it – which is why the need to upgrade to Windows 10 is becoming urgent.  
To prepare the Windows 7 users for the upcoming loss of support, Microsoft is releasing a patch (kb4493132) to remind users that their OS support is expiring.  This patch will bring up a reminder notice that Windows 7 will no longer be supported after January 14, 2020.
If you are one of the 40% of PC users that still have Windows 7, you might ask what does this mean for me and what do I need to do? An End-of-life for a software means that users will no longer receive important security updates after the EOL date.  This could potentially open your PC up for malicious attacks or a myriad of other security risks. Also, if something does happen to your PC Microsoft will not provide technical support after January 14, 2020. So, upgrading is of the utmost importance.
How to upgrade to Windows 10?
Upgrading to Windows 10 is a fairly simple process. First you may want to evaluate if your PC is capable of running Windows 10 efficiently and smoothly. If you have an older PC that does not have a solid state drive you might consider upgrading your PC.  The latest Microsoft products were written to run on an SSD. So if you still have an older hard drive, your Windows 10 experience may not be as satisfying and smooth that you would have hoped. So, use that as an excuse to buy yourself a new shiny rig. All new PCs come pre-loaded with Windows 10 today. So all you would need to do is to backup your files and photos to an online cloud storage application such as  One Drive before switching over. If your PC is already a beast you would just need to purchase Windows 10 and do an in-place upgrade.
If all of this sounds like a daunting task, something that you would rather not have to deal with, give us a call to  schedule a free evaluation of your current PCs and let us do the work for you!
Farewell Windows 7.  Thanks for the memories.